Welcome to CEMEF

The laboratory is installed in MINES ParisTech buildings in Sophia Antipolis.

Sophia Antipolis, our campus

Sophia Antipolis is the largest technology park in Europe. It was celebrating its 50th birthday in 2019.

Welcome to all our students

Each year, CEMEF welcomes about 50 students for PhD, Post-graduate programs, trainings...
CEMEF is a research centre of MINES ParisTech associated with the CNRS. By vocation, it places its skills and knowledge at the service of industry and training. Its research covers the broad field of materials, industrial transformation processes and their use properties.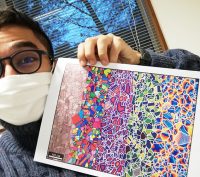 Congratulation Brayan Murgas! This image is both scientifically meaningful and aesthetically very successful. No wonder it caught the public's […]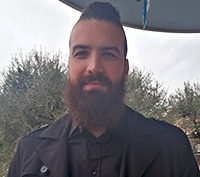 Metallurgical mechanisms upon stress relaxation annealing of the AD730TM superalloy Malik Durand conducted his PhD work in MSR team, under the […]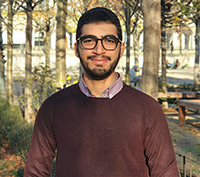 Numerical modelling of chill cooling of levitated steel melts solidified in the International Space Station Ayoub Aalilija conducted his PhD work […]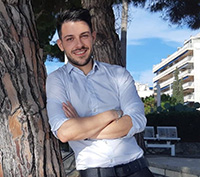 "Materials and processes of the micro and macro texturation of floor covering surfaces, optical and tribological properties" Benoît […]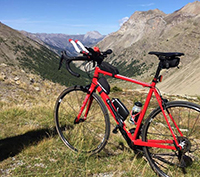 "Multiphysic model of macrosegregation and development of freckles during solidification of single crystal turbine blades" […]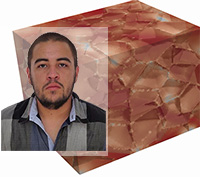 "Full field modeling of discontinuous dynamic recrystallization in a CPFEM context" David Ruiz Sarrazola conducted his PhD […]

> Access the sections of the site
I enjoy being in a laboratory whose mission is partnership-based research. I need to know the purpose of my work. Industrial innovation is one of the motivations of my research.
Oriane Senninger, in charge of research CEMEF from september 2018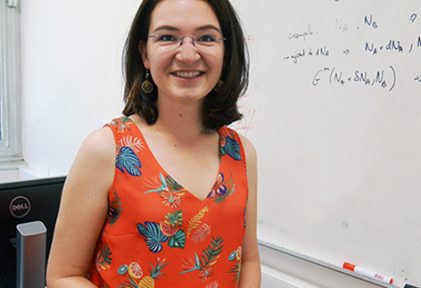 The CEMEF on video
- MINES ParisTech equips CEMEF with a 3D microscope
CEMEF MINES ParisTech, Sophia Antipolis.
A new microscope for the analysis of microstructures in 3 dimensions and the monitoring of changes during heat treatments. How does it work? Why is it needed? For what purpose? Elements of answer with Nathalie Bozzolo, Professor.
> See all videos