Congratulations to Léa Cailly-Bradsträter, PhD student at CEMEF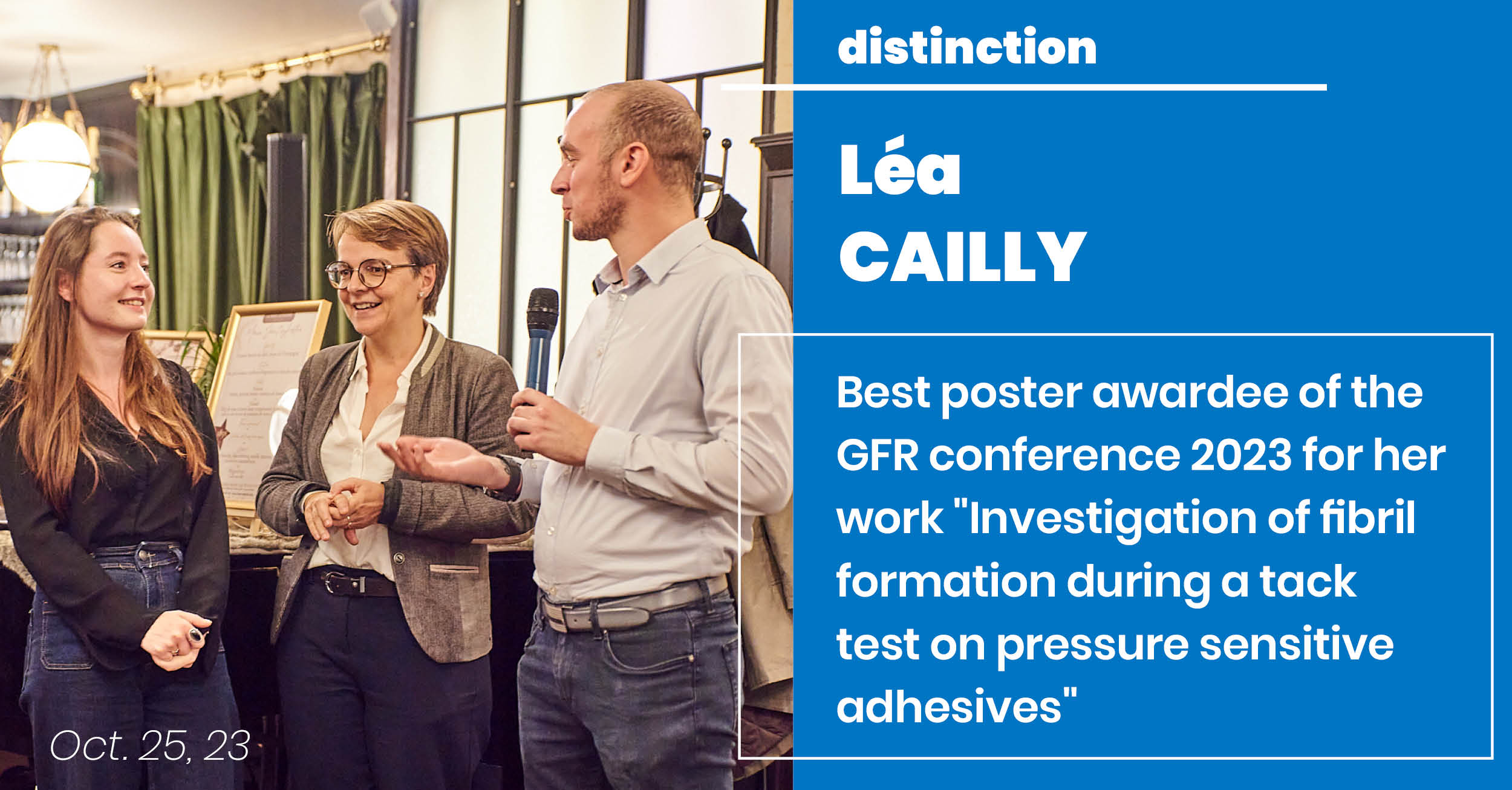 Léa Cailly Brandstäter was awarded the best poster prize at the 57th conference of the Groupe Français de Rhéologie, GFR, for her work on "Investigation of fibril formation during a tack test on pressure sensitive adhesives". She was the winner out of around thirty posters submitted.
Léa is a 2nd year PhD student in the CFL team, under the supervision of Rudy Valette and Romain Castellani.
We're very pleased and proud. Well done Léa!